Global Advanced Training and Educational Trust was established in the year 2014 with an aim to facilitate advance training for youth, support for self-employment and dissemination through ethical and value-based learning while catering to the needs of new entrepreneurs.

As an emerging institution in the major cities of the country, itself on its focus on constant evolution in the pursuit of excellence. The students' association with us ensures the highest standards of Professional Training. The demanding curriculum of the Post Graduate Programme equips the students with a comprehensive understanding of the workings of an organization.

The institute believes in sustaining a positive bias towards excellence in thought and action. It promotes lifelong learning through practices such as frugal innovation and entrepreneurial approach.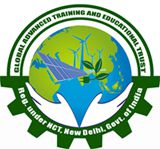 Bridging the gap between education, skills & employability is the main moto of "Academy of EV Technology" a unit of Global Advanced Training & Educational Trust (GATE Trust). India should have a youthful and dynamic population, But required skill development. GATE Trust, an ed-tech startup, caters to this by a platform with Workshops, class room training and mentorship by industry experts. We believe in "learn-through-Practical". We also inspire and assist for entrepreners to build, innovate and share ideas. Academy of EV Technology is a team of "educators and engineers aiming to change modern education culture by bridging the gap between relevant education, real-world skills, and employability."
Registered under UDYAM MSME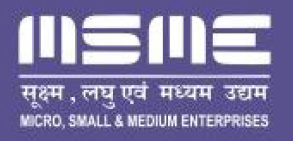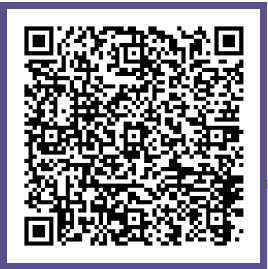 GLOBAL ADVANCED TRAINING & EDUCATIONAL TRUST registered under Udyam, Ministry of MSME, Govt. of India as a Scientific research and development, Other professional, scientific and technical activities institute.
International Accredited Institute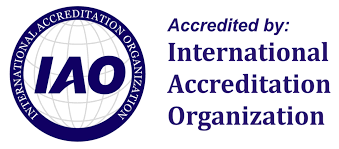 IAO is an international quality assurance agency, working to improve & establish education standards of institutes all over the world.

"Global Advanced Training and Educational Trust" has successfully met all of the IAO's accreditation requirements and as a result has been awarded Full Accreditation by IAO.
The institute has been awarded Full Accreditation after evaluating it on IAO standards of the global best practices in Organizational Management, Academic Management and Institutional Performance.
IAO's full accreditation is a proof that
"Global Advanced Training and Educational Trust"
offers education to its students that is on par with global education standards and that the institute is fully committed towards continous improvement of its educational standards.
Academic Partner - University of Petroleum and Energy Studies - UPES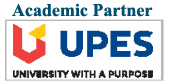 "Global Advanced Training and Educational Trust" and "University of Petroleum and Energy Studies" signed a Memorandum of Understanding (MOU) as academic partner. The broad framework of the two partnerships will focus on student mobility, world class training on new technology and support for startup India.
"We are very excited to announce these partnerships, as they open many new doors for Institute of Solar Technology and Academy of EV Technology's students and faculty. These will also enable students of IST and AEVT to gain truly global experience studying in India," said Dr. Abdul Moyez, Advisory Principal (Education and Strategic programmes) at Global Advanced Training and Educational Trust.
Goal
To provide education and resources on alternative fuel options to encourage more people to switch to cleaner fuel vehicles.
Learn through Practical
If you are thinking of new challenges, new opportunities or just think it's time to start that project you've always wanted, this is your course. An efficient private sector can contribute, both directly and indirectly, to decreasing unemployment, increasing wages, generating tax revenue, increasing wealth, and contributing to a stronger nation. An entrepreneur is someone who organizes and operates a business, who invests in innovations and is willing to take on greater than normal risks in order to see his or her vision become a reality.
Academy of EV Technology's mission is to meet the needs of the emerging growth electric vehicle industry by providing high value services, while fostering clean, sustainable and healthy transportation to the community at large.

The objectives of the Academy of EV Technology are:
Promote clean and sustainable transportation, free from air pollution
To train a new generation of skilled technicians and EV auto-mechanics
To provide repair and maintenance services for electric vehicles
To distribute EV Express, a state-of-art DC fast charging station
To build EV fast charging stations infrastructure across the country


Electric Vehicles has taken centre-stage post the recent announcement of the Government to make India an all-electric passenger vehicle market by 2030.
MISSION
To supply objective information to governmental policy makers and decision makers at the national level, as well as to industry decision makers from utilities, automotive, and component suppliers.
To facilitate international collaboration in pre-competitive research and demonstration projects, and to function as a promoter for Research, Development, Demonstration, and Deployment (R & D) involving shared resources from AEVT Experienced National & International Advisors.
To reduce energy consumption, harmful emissions, and improve local and global air quality.This ensures continuous effective development and economic stability.
Experties putting their best efforts to introduce the practical and advanced learning approach which should be inline with the significant technological development happening in the EV industries which can make student's learning skill based and practical. In imparting essential training are,

Creating training on basic engineering tools, diagnostic devices and fundamentals
Tracking of skill and learning growth of students and rating them appropriately through assessment process
Demonstrating practical solutions through theory based modules
Knowledge Bank - AEVT E-Library for every students.
Academy of EV Technology has leading academics and industry experts on their advisory board. The advisory board members help to view the Institute's operation with a fresh eye and enhance the capability and credibility of the Institute.

The primary purpose of the advisory board is to ensure Academy of EV Technology maintains a leading and innovative edge on training programs, student services and industry practice. The board members reflect a diversity of professional backgrounds and include representation from the business/commercial, vocational and education training sector.
---
More Related Link